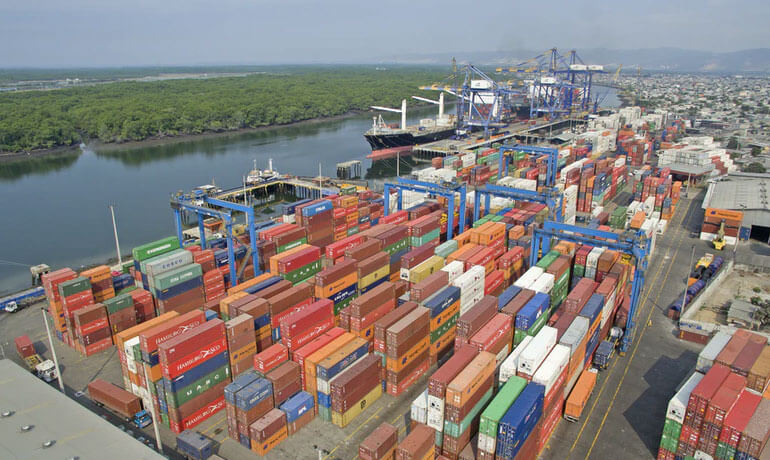 International trade is the way to further expand your business, but after you make the sale, there is delivery to be done. Transferring your products quickly is essential to customer satisfaction, and transferring them cheaply is essential to your financial results. Choosing the right means of transport is therefore key to a perceived and cost effective international settlement.
Your transportation choice is highly dependent on your type of goods and the business requirements required for the company. You need to match the transport mode to your goods to balance service, quality, cost, organization and time.
The transport of fresh goods (eg fruit, vegetables, fresh meat) requires speed and time. When transporting these products, cooling must also take place.
If your company transports animals, you must adhere to specific rules and regulations. There are guidelines and clearances to follow safe and successful animal transport. If your goods are considered dangerous, you must follow the rigid procedures involved in moving them.
Transport modes in international trade:
Transport of road, sea, rail and air. Each mode has its advantages, disadvantages and conditions regarding the type of goods being exported or imported. Sometimes it is necessary to use more than one means of transport, or you can contact freight forwarders to handle the logistics.
---
Cost of road transport, Trucks, Trailer, Van
Cost of sea container transport, Containership, Single vessel
Cost of rail transport, Speedtrain, Expresstrain, Cargotrain
Cost of air transport, Belly freight, Cargofreight, Lift freight
Transport of road, sea, rail and air. Each mode has its advantages.

Beddu
Customs rules
You must also provide your goods with proper labeling and documents for legal purposes. The key is to classify your products with the correct HS code, which determines how customs handles them and also import tariffs. Custom procedures and the number of forms applied differ per country: to get your goods in Singapore, 4 documents are sufficient, for Thailand you need 10.
Having a local distributor agent who also handles the import can be essential to smooth business operations.
<