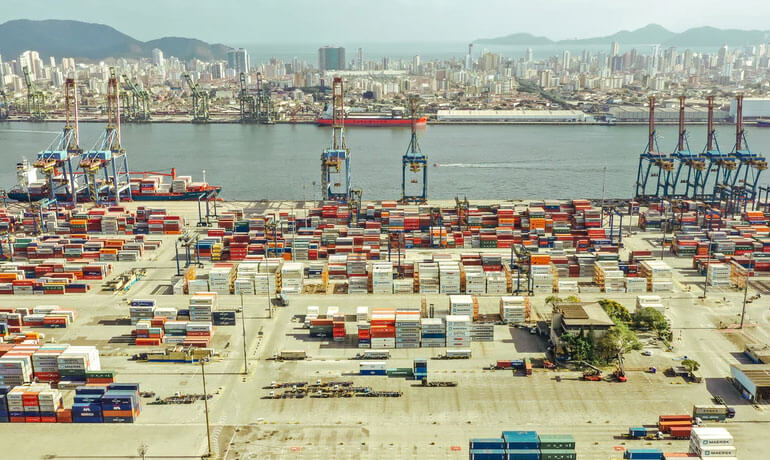 There are three ways to set up a worldwide distribution of your products:
International divisions. By setting up international departments, your brand directly targets the market of another country. This gives you full control over distribution, but elements like personnel, training, compensation and cultural background have to be taken into account.
Working with distributors. Export management companies and export consultants can arrange your product distribution abroad. Distributors with experience in shipping and import have the quick and easy procedures when it comes to selling in foreign markets. These companies help establish your business abroad by only distributing your products.
Online. Export has surfaced and is now using online tools to send products out into the world. This has threatened certain foreign distributors, fearing that their services on the world market would become obsolete. Although the internet can take over the sales function, promotion remains and shipping is largely offline. Local distribution partners can play a role in this.
International Departments: Set up your own sales team
This is often the most expensive way to enter the market and may not be feasible for companies that want to sell only limited volumes in the target country. It gives the most control over the operations, but you should make sure that your sales staff are at least local, or you may encounter cultural differences.
There is always a turnaround time, usually about a year before your international department starts generating revenue. First you need to set up the company, hire an office, hire staff and only after their training can you start the first sales cycles.
---
Distributors with experience in shipping and import have the quick and easy procedures when it comes to selling in foreign markets.

Beddu
International distribution channels: how do you find and manage them?
Finding a good foreign distributor costs time and money, but an exceptional foreign distributor can generate income quickly and effectively.
To get your preferred retail distribution chain distributor you need a clear product offering and convincing arguments why a distributor would benefit from promoting it. How does your assortment bring him more profit than what he already has on the shelves? On the other hand, you need to check that the distributor has enough reach and a good reputation.
Here are some more items for your evaluation checklist to identify the right distributor:
You should first look at the reputation of the company – both the recent and the long-term problems must be identified.
The company's followed profiles would follow. How they compete against other foreign competitors and local favorites will give you an insight into their performance.
You should weigh the company's expectations against your distribution support. Do not choose foreign distributors whose requirements outweigh their services.
Discussion of minimum inventory requirements is also considered an evaluator. Foreign distributors will show their best performance, and it is up to you to let them prove their capacity. Choose a distributor who could bypass the limitations of your inventory.
When evaluating candidates for your distribution, keep in mind how well they are achieving your sales revenue goals for their country. Maybe you shouldn't promise exclusivity and work with multiple distributors.
<